Where Quality
Meets Efficiency
In today's fast paced world, we recognise the value of our customers' time.
1WL was founded on the principal of doing the right thing, first time, every time. We achieve this through investing time in fully understanding your business intimately, knowing your challenges, ambitions, your true competitors, your current clients needs, and where you are aiming for new prospects.
We're practical problem solvers that take pride in tailoring solutions that deliver against your goals and support your business as it moves forwards.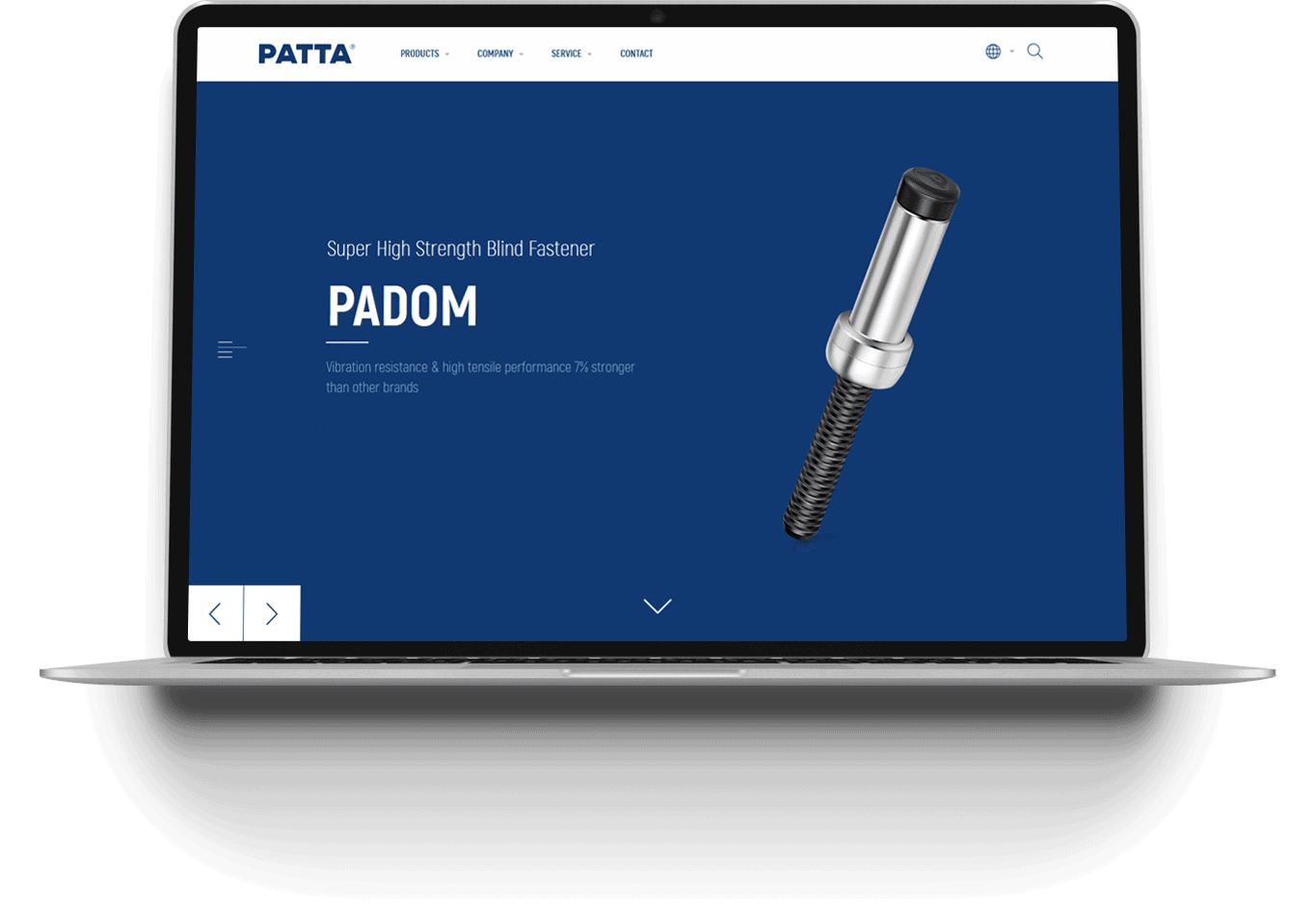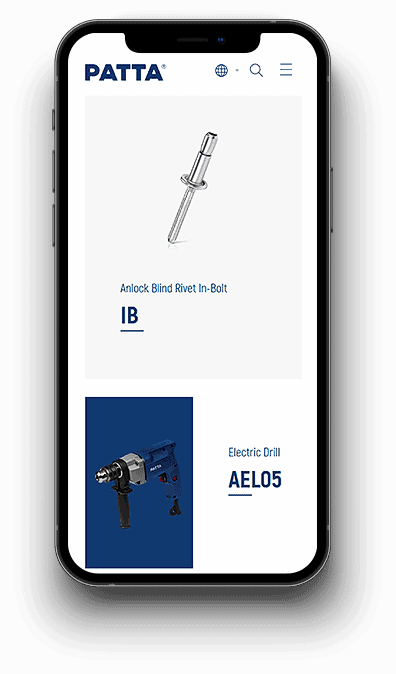 How we Helped with re-targeting a Global Manufacturing Company
Technology companies depend more than almost any other sector, on their integration of tech on all facets. From exhibition stands to signage, packaging to websites, everything has to look and feel current or even futuristic, to lead the rest, but what about Manufacturing companies?
Despite technology advancing in areas like 3D Printing, the good-old nuts, bolts and rivets of this world are in more demand than ever!
PATTA found themselves back-in-the-pack when it came to presence. Their products were leading but their persona was dated, so they teamed up with 1WL and design/strategy lead, Paul Rudd (PRDSGN), to bring their web presence back to the forefront.
A bit like wedding planners … Where artwork and content belong together, we take charge of the setting and create harmonious, elegant online spaces.
We have all the flair to WOW the crowd, and all the nouse to make sure everything behind the scenes run like clockwork.
Every day is wedding day from here on (just without the naff speeches).
At 1WL we have an eye and a passion for creating imaginative Website Designs that are as visually stunning as they are functionally slick, but what really makes us tick, is ensuring they form a working part of your business.
There's a fundamental connection between the instant emotion a Website Design imparts to its viewer, and the need to turn that visit into an action. They form the start and end of a process that needs delicate handling to ensure a journey through your website, ends successfully.
With so much choice it's hard to know who's worth their salt, so we've created an exclusive offering that exceeds what others can provide.  How?
We combine fully managed hosting with support for your websites too. A one-stop-shop where we can take care of as little or as much as you need.
It's much more than just hosting. It's complete peace of mind.
Our support can extend to you and your team too. It's like fully comprehensive cover with all the add-ons. We literally have your back.
We tailor support based on what your team needs, offering service level agreements (SLA) that can include a pre-paid time bank useful for any task, anytime.
Better yet, pre-paid time carries forward to the next month, so if you don't use it you don't lose it.
Whether we created your website or not, we have the expertise to look after you in every way.
What our clients say about us
Andy and Tim...as a team you have been so helpful and knowledgeable...getting our website spot on..thanks
Andy and his team have given us exceptional service from start to finish, working on a range of projects - highly recommended!
1WL offer and deliver a reliable 5-star efficient service on time and and to budget. Andy and the team are a pleasure to work with.
It's been a pleasure working with 1WL. Over the years they have delivered exceptional platforms to give our vendors an industry-leading route to market.They have the ability to work with other European regions of our organisation which has been a massive plus for us, with our requirement to roll-out platforms across Europe.Their organisation and professionalism are both key factors to the success in our partnership thus far.Would recommend in a heartbeat.
1WL have taken the time to listen, absorb and respond to our requirements. As a result, they have been able to use their knowledge and expertise to introduce aspects to our new site which have been extremely well received by our customers and are already reaping rewards. A fantastic all round service - many thanks!
IDH is one very happy customer! Initially we sent over a few example websites to give an idea of the sort of look we were hoping to achieve with our website refresh. Not only did 1WL nail the brief first time, they also added great unexpected touches. Nothing was ever too much trouble for them in terms of little tweaks to text or images once the site was put together. Ultimately they were committed to getting it right for us.The service they offer is friendly, professional, creative and responsive, and I wouldn't hesitate to recommend them.
Have worked with many similar agencies and many much larger to create a new site from scratch . Found 1WL to be great! Dedicated to getting a brilliant job done to budget. Easy and fun to work with, flexible, added value throughout to turn the vison into reality -is always a bit of a leap of faith and 1WL worked with us to minimise risk to maximise the value . Would recommend.
We wouldn't hesitate to recommend the fantastic 1WL team, who have helped us to create a wonderful new company website for Kimm & Miller that really embodies our company's look and feel. From the start, 1WL have been incredibly helpful and responsive to all of our (many!) requests, resulting in a website that we're very proud to call our own. 1WL have also created new email signatures for us, which have proved just as successful and well-received as our new website. Thank you for all of your hard work - it's much appreciated by the team here at Kimm & Miller!
Outstanding service - they feel more a part of the team than a development contractor! You can be sure they are as personally committed to your project as you are, and the deliverables are of the highest quality. I only have good things to say.
I found Andrew to be extremely knowledgable and helpful, and I now have exactly what I needed.
I have worked closely with 1WL on a number of online projects over many years. I've always found them to be highly professional and deliver above and beyond expectations every time. Thank you Andy and Tim!
Fantastic modern, energetic company. Ultra-knowledgeable and they actually listen to what you want!Highly recommended for web design and online marketing and could not fault Andrew or his team in their approach.
Matt Dolphin (Matt the B.
1WL have developed a series of web tools for our customers to utilise, including sales and marketing enablement vehicles.They're very good at coming up with new ideas and platforms when we come to them with a problem we are trying to resolve on behalf of either our vendors or customers.We've been working with them of over 5 years now and value their creativity, technical ability and support. Service is first class and they're always prompt at coming back to us, even when projects are highly complex (most of ours are) which for a fast paced organisation is what we need.
Receptional wanted to redesign their website to better align with their refreshed branding, and rebuild the back-end to help simplify their content management workflow.
We were provided their designs and tasked with making it happen.
read more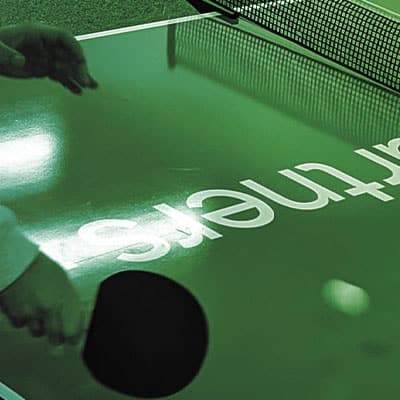 Receptional are one of the UK's best SEO and marketing agencies. They're also a long time friend of ours here are 1WL. We've worked together on many successful projects. The Requirement Receptional wanted to redesign their website to better align with their refreshed...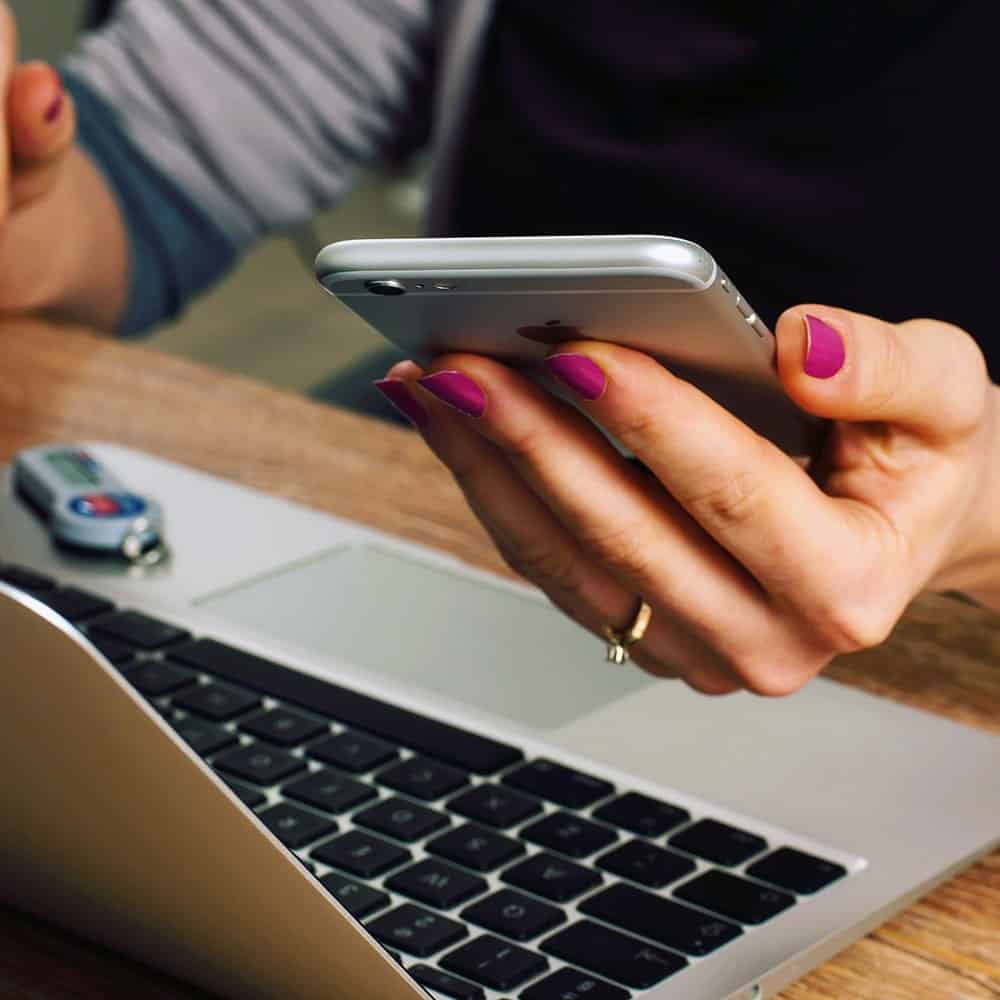 The term 'mobile first' has been around several years now, but it still seems to mean different things to different people. It was first uttered by Google CEO Erik Schmidt at Mobile World Congress back in 2010. He said, "We understand that the new rule is mobile...
The term 'mobile first' has been around several years now, but it still seems to mean different things to different people. It was first uttered by Google CEO Erik Schmidt at Mobile World Congress back in 2010. He said, "We understand that the new rule is mobile...
read more